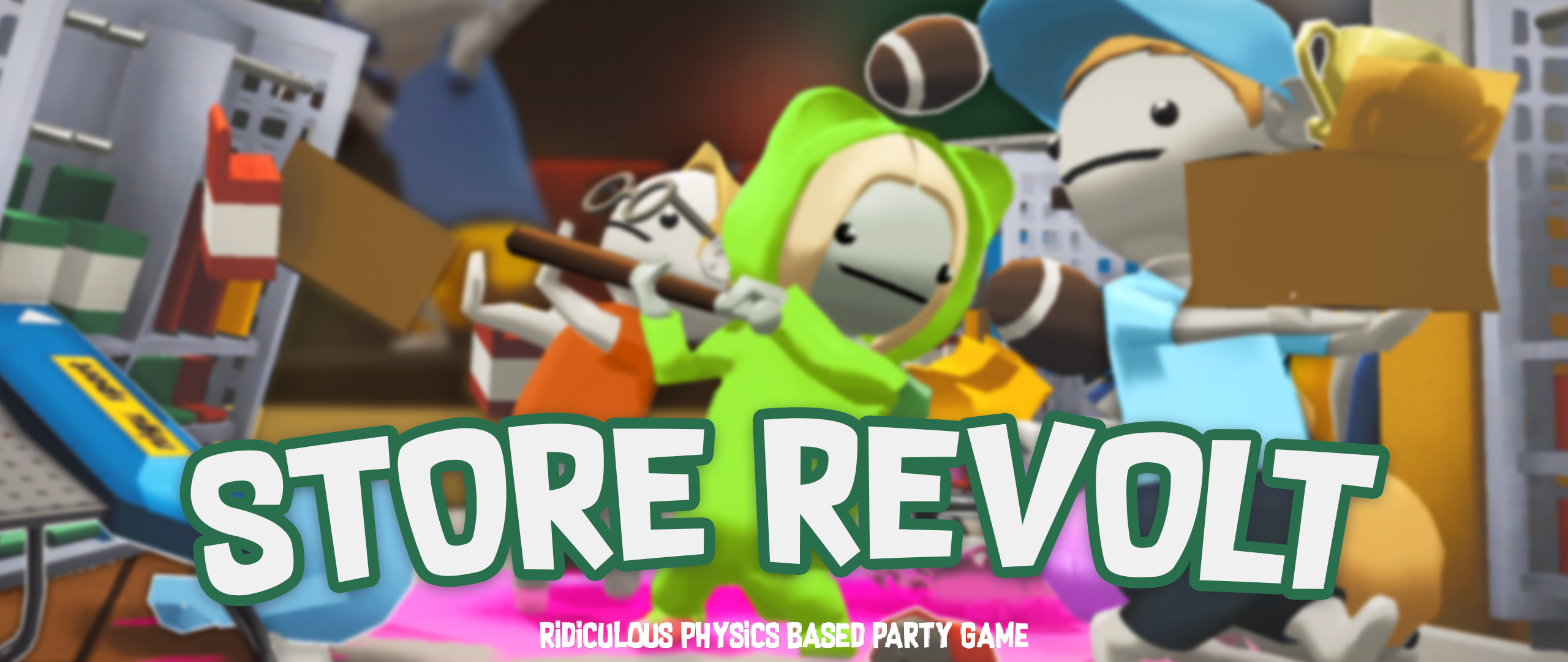 Store Revolt
A downloadable game for Windows
Store Revolt is a fun and ridiculous ragdoll physics party game . All you have to do is get together with your friends, plug in the xbox controllers and just play around!
In Store Revolt you spend your time throwing valuables in your mom's cart, while sabotaging your siblings who are trying to do exactly the same! Being irresponsible here is rewarded, as the entire level turns into absolute chaos thanks to our state of the art physics. In the end, only the most wasteful player gets to take home the victory! Make sure to pass by the clothing booth to customise your character!
This is a student project Created by: Alluyn Aäron, Cotman Sam, De voecht Jana, Geens Andries, Verstraete Simon. The game features local multiplayer up to 4 players, full player customisation, an intractable menu that acts as a training ground and currently features one level. The goal of our team was to create a co-op party game that was accessible and easy to play by anyone of any age, we accomplished this by focusing on a readable art style, understandable mechanics and intuitive controller keybindings.
FOR MORE INFO VISIT OUR WEBSITE BY CLICKING HERE
(NOTE: Due to the game only having local co-op at the time, it might be difficult to get everything set-up to play with 4 controllers on one computer.)
Install instructions
Simply extract the .zip file and run the .exe
(In case controllers are not recognised by the game, try to unplug them, restart the game and plug them back in!)